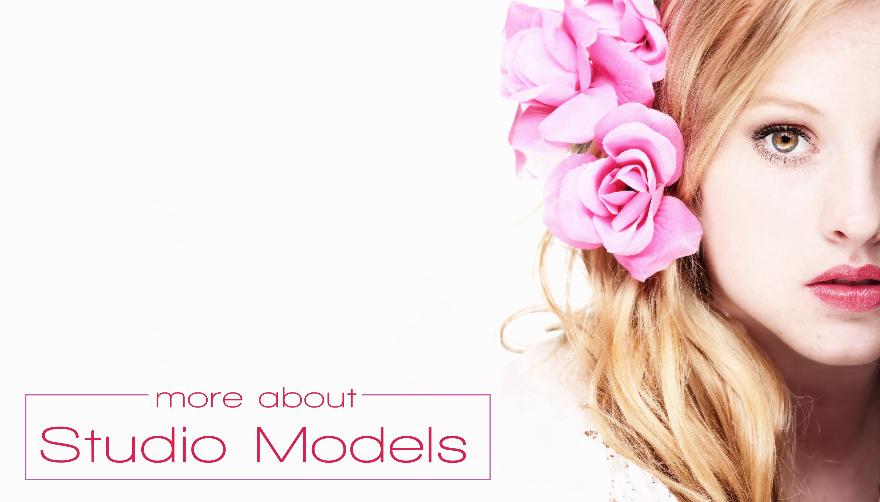 Here you'll find more detailed information about becoming a Studio Model:
Once you accept your invitation to be a Studio Model, we'll set up an in-person or phone conference with Tad (Studio owner and photographer) as soon as possible to go over and schedule your first model session.
FREE SESSIONS
As a Studio Model, you have several opportunities for additional free sessions throughout the year during the months noted below. Note that sessions scheduled outside of the months below will be at regular price.
• • Model Session • • ASAP (JUNE):
Your model session focuses on what you're most passionate about - be it a favorite sport or pastime, hobby, a cause or a favorite location. This session is about creatively capturing the heart of what's special to you. Tad will select his favorites from this session and load them into your app.
• • Senior Session • • (JUNE OR JULY):
Just like every other senior that we photograph, you'll have a dedicated time this summer to do exactly what you want to do for your senior session. You'll decide which session you'd like (Deluxe and Ultimate sessions are free for Studio Models when scheduled in June or July). You can add a Studio outdoor (prairie/beach) or concept session (at a location of your choice) to either session for half price. If, for your senior session, you're interested in the Senior Experience (half day session) instead of the Deluxe or Ultimate session, you can upgrade for half price. Tad can help you determine the best session for you during your initial consultation. Once your senior session is booked, an online consultation will be emailed to you to complete so we are sure to get everything you and your parents want. Click HERE for more details and pricing information on each of our sessions.
• • Family Session • • (BEFORE GRADUATION)
As families face a drastic (and often times emotional) change at home when you leave for college, many are grateful to have had family portraits done your senior year. As a Studio Model, you'll not only get a free family session, but qualify for our specials pricing no matter what time of year the photo shoot is. You also get a free 8x10 with the purchase of any package. Sessions can take place in-studio or on location.
• • Friends Session • • (OCTOBER/NOVEMBER)
We offer this special session to Studio Models during your senior year to celebrate and remember your closest friends as you part ways for college. When done in October or November, you not only get your free session but qualify for our special best friend promo pricing.
• • Additional Studio Model-Only Photo Shoots • • <TBA>
Throughout the upcoming year you'll be given the opportunity to participate in exclusive photo shoots either at The Studio or on location. Session date and times will be announced to models and parents by email and text message and will be limited to the first 10 models that confirm their session time. Tad's favorites (or any ordered from images) will also be featured in your app and on social media.
FREE ONLINE IMAGES
It's important to us, not only to provide YOU with great images that you're excited to share with family and friends, but to post images on social media from our Studio that are creative, new and unique. We'll post a different "Tad's favorite" image daily from our Studio Model sessions to social media and tag you so you're able to share them as well.
BE FEATURED
Studio Model sessions are about showing something different, new and creative. Our favorites are featured in our 2017 senior marketing. You'll find several in our mailings, on our website, videos, displays and more. Anytime one of your images are featured, we'll let you know about it by email and text message.
FREE CUSTOM MOBILE APP
Shortly after your model session, Tad's favorite images from your session will be posted to your own personal app. You are able to easily share your app with your friends by having them text a keyword to 71441. Once texted, they will be sent your personal electronic gift certificate as well. Images on your app will include Tad's favorites along with any images that you order from. These will also be posted to social media for you to share with your friends.
EARN POINTS AND PORTRAIT CREDIT
While models love the great images they get to post online from their sessions, sharing them is sometimes the reason people call and book their own sessions. For that very reason, we reward you with portrait credit. NEW THIS YEAR - you have more ways then ever before to earn portrait credit! Each time credit is placed on your account, we'll email you a copy of the invoice showing the credit amount and why you're receiving it. Credits can be accumulated through February 2018 and must be used by May 2018. Unused earned points expire on June 1, 2018.
It's easy to share your Studio images and get credit! (50 points = $50)
50 POINTS: for each referral
Every time someone new books and pays for their senior session, we ask them how they heard about us. If they mention your name as the primary reason for booking their session, $50 will then be added to your account! We'll also provide you with a $50 gift certificate to gift your friends which, if mentioned when they book their senior session, also saves them $50 off their portrait order! Note that credits are placed on your account only if they mention your gift certificate or name at the time they book their session.
15 POINTS: for referring 5 people from the class of 2019 to be Studio models next year
Likely the main reason you're receiving this special invitation is that last year's Studio reps felt that you'd be a great Studio Model and referred you to us! We'll give you portrait credit just for giving us 5 outgoing and well liked people from the class of 2019 that you feel would be an ideal Studio Model. You can refer up to 15 people for a total credit of 45 points / $45!
10 POINTS: take a selfie during your Studio photo shoots, post online and tag The Studio
Take a selfie during one or all of your photo shoots, post it online and tag The Studio for 10 points / $10 credit! You can post one selfie for each photo shoot and you'll get credit each time you do!
10 POINTS: for sharing your mobile app w/ 10 friends
Shortly after your model session, you'll get a link to your own personal app. You can then share the app with your friends by requesting that they text your personal keyword to 7441! When you do, our software shows how many numbers have texted to receiveyour app. We'll occasionally check your app and, for every 10 numbers that the software shows you shared your app with, you'll get 10 points/$10 on your account. You can earn up to an additional 100 points/$100!!
10 POINTS: make your Studio image your profile picture on social media for 1 week
Just for making your Studio image your profile picture for 1 week on social media you get credit. Please be sure to tag The Studio when you do so you're sure to receive credit. You should receive an email at the end of 7 days showing your credit. You can post a different image each week as your profile picture and accumulate credit up to 100 points / $100!
5 POINTS: follow The Studio on social media @thestudiolax (Instagram/Twitter) | @thestudiopage (Facebook)
As a Studio Model, simply follow The Studio on Instagram/Twitter and/or Facebook to receive 5 points/$5 credit for each one you follow!
STUDIO CREDIT OPTION
NEW THIS YEAR as a Studio model only benefit! Purchase Studio credit by June 30 and get an extra 25% in portrait credit in one of the following amounts:
Prepay $200 - get $250 in studio credit
Prepay $400 - get $500 in studio credit
Prepay $600 - get $750 in studio credit
Prepay $800 - get $1000 in studio credit
Prepay $1200 - get $1500 in studio credit
Studio Model credit above cannot be paid for with earned points or credits. Studio credit must be purchased by June 30th to qualify for the additional 25% credit. Purchased Studio credit will never expire.