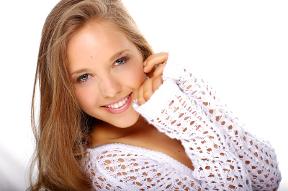 FREE SPOT COLOR
Mention the free spot color on or before your session to give your portfolio an even more customized look with one free "leave the blues" spot colored image. Spot colored images are shown in black and white or sepia tone with anything blue in the image shown in color. Order from the image we spot color and get the effect FREE
FREE FACEBOOK IMAGES
Mention getting your images posted on Facebook on or before you place your order and we'll set you up with your favorite ordered images on Facebook! While you're there, be sure to check us out, "like" The Studio and view several images and videos of your classmates: www.Facebook.com/TheStudioPage
TWICE THE FUN • BUY ONE GET ONE FREE!
Do you want to have your senior portraits done at the same time as your friend or sibling? No problem! Book your appointments at the same time for the same day and each of you will get a free Studio beach or park outdoor session. As an extra bonus, buy a 5×7 or smaller print of the two of you together and get the second one FREE! ***Studio and free outdoor sessions must be scheduled at the same time and photographed on the same day and time to qualify. Free print is of the same pose and size.
MILEAGE CREDIT
Don't let the cost of gas stop you from driving to La Crosse for your senior portraits! Simply mention this credit when you book your appointment and the portrait credit will be promptly placed on your account.
If you live 20 miles from La Crosse, you are eligible for a $20 portrait credit
If you live 40 miles from La Crosse, you are eligible for a $40 portrait credit
If you live 50 miles from La Crosse, you are eligible for a $50 portrait credit
If you live 60 miles from La Crosse, you are eligible for a $60 portrait credit