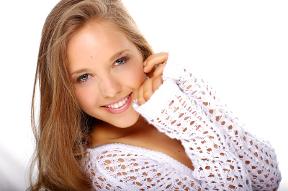 session and package PRicing to meet every budget.
Regardless of your budget, there is a session and package to meet your needs.
Because of our well-known reputation for exceptional photography and quality, many people are misled into thinking that they can't afford Studio quality portraits. We have a variety of pricing options which allows our customers the flexibility to purchase exactly what they need. Our customer focused sales staff will help you design a package that not only meets your needs but fits within your budget. We care about our customers getting exactly what they want in a relaxed, no pressure atmosphere.
What you pay for portraits is important, but what you get for what you pay is even more important. That's called value. At The Studio, you'll always get a quality product, photography by an award winning, certified master craftsman, and an experience you won't forget. Anyone with a camera can take a picture but there's a substantial difference between a snapshot and a Studio masterpiece portrait. After you check out our quality and pricing – you'll be surprised at how affordable a Studio portrait really is.
At The Studio our sales staff is here to help you get exactly what you need. You'll never be forced to purchase images you don't need and there are no minimum order requirements. Our a la carte pricing that allows you to purchase a retouched, finished portrait for as little as $60. You get the best value when you purchase a package or one of our popular collections. Design your own gift portrait and wallet packages for as low as $235 or purchase a multi pose collection for as little as $540. Our widely popular 5-pose collection includes a wall portrait, several gift portraits, wallets and includes a free portfolio and 4 additional poses in a folio for $840. Other collection options include a DVD slideshow. Regardless of what package you get, any ordered-from poses can be posted to social media if you wish.
To put it simply, we have a wide range of customers with a variety of needs. Our friendly, no-pressure, staff will help you get the best value for your money.
EASY PAYMENT OPTIONS
Sessions are pre-paid at the time you make your appointment. There is no payment required at the time of the consultation or your session. When your portfolio is picked up a $200 deposit is due and is applied to your order. On the day of your order appointment, half of the order total is due (less your $200 deposit). The remaining balance is due when the order is picked up. If you would like, you can spread your payments out further with your credit card. We accept Mastercard, Visa, American Express and Discover.
Booked your portraits somewhere else and changed your mind? No problem!
Every year we retake sessions for seniors who have had a bad senior portrait experience at other studios. To save you the trouble of having to do a retake at a Studio you already know didn't work for you once, your session is on us (if you've already scheduled and paid for your session at another studio)! Simply call us to set up your appointment, then drop off or mail your receipt from another studio showing that you've booked and paid for your session and your Deluxe session is FREE!
Treating customers as we would want to be treated
When making an investment of any kind we don't like a hard sell. Just the same, our customers will never be sold in that way either. No matter what, you will be treated with respect by a competent person whose main goal is to help you get exactly what you need. What's more, our service doesn't end with your order pick up. At anytime, if you have any questions whatsoever about your portrait we are here to take care of you.
FREE SPOT COLOR
Mention the free spot color on or before your session to give your portfolio an even more customized look with one free "leave the blues" spot colored image. Spot colored images are shown in black and white or sepia tone with anything blue in the image shown in color. Order from the image we spot color and get the effect FREE
FREE FACEBOOK IMAGES
Mention getting your images posted on Facebook on or before you place your order and we'll set you up with your favorite ordered images on Facebook! While you're there, be sure to check us out, "like" The Studio and view several images and videos of your classmates: www.Facebook.com/TheStudioPage
TWICE THE FUN • BUY ONE GET ONE FREE!
Do you want to have your senior portraits done at the same time as your friend or sibling? No problem! Book your appointments at the same time for the same day and each of you will get a free Studio beach or park outdoor session. As an extra bonus, buy a 5×7 or smaller print of the two of you together and get the second one FREE! ***Studio and free outdoor sessions must be scheduled at the same time and photographed on the same day and time to qualify. Free print is of the same pose and size.
MILEAGE CREDIT
Don't let the cost of gas stop you from driving to La Crosse for your senior portraits! Simply mention this credit when you book your appointment and the portrait credit will be promptly placed on your account.
If you live 20 miles from La Crosse, you are eligible for a $20 portrait credit
If you live 40 miles from La Crosse, you are eligible for a $40 portrait credit
If you live 50 miles from La Crosse, you are eligible for a $50 portrait credit
If you live 60 miles from La Crosse, you are eligible for a $60 portrait credit