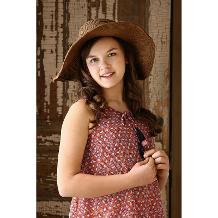 After your session, you will return to The Studio for a view-and-choose appointment with one of our no-pressure sales consultants. You'll be happy to know that our consultants are NOT paid commission, and are simply here to help you get exactly the products you'd like.

During your appointment you'll have the opportunity to order wall portraits (11x14 and larger), gift portraits, (8x10 and smaller), and custom products.

At The Studio, we're proud to offer the widest variety of products available in the region. From affordable holiday cards to custom-designed Italian Art Books, there is something for ANY budget.
Some popular products include:
Session Albums
Photo Cubes
Metal Prints and Canvas Prints
Storyboards and multi-image layouts
Holiday cards, ornaments, and gift tags
Banners and yard signs, perfect for birthday parties
Custom-designed Italian Art Books
Handbags featuring your portrait

Have a celebration coming up? We're also more than happy to send your file to a bakery to have your image put on a cake! Request a cake portrait by clicking here.